While compensation isn't often the main driver for those that choose to serve as gestational carriers, it's certainly high on the list. The compensation surrogates receive throughout their journey has the potential to be transformative for them, their families, and their future. Beyond the inherent joy of bringing life into the world and helping build a family, the compensation that surrogates receive can significantly impact their lives.
Below we share just a few ways our surrogates have made the most of their Surrogate Compensation Packages.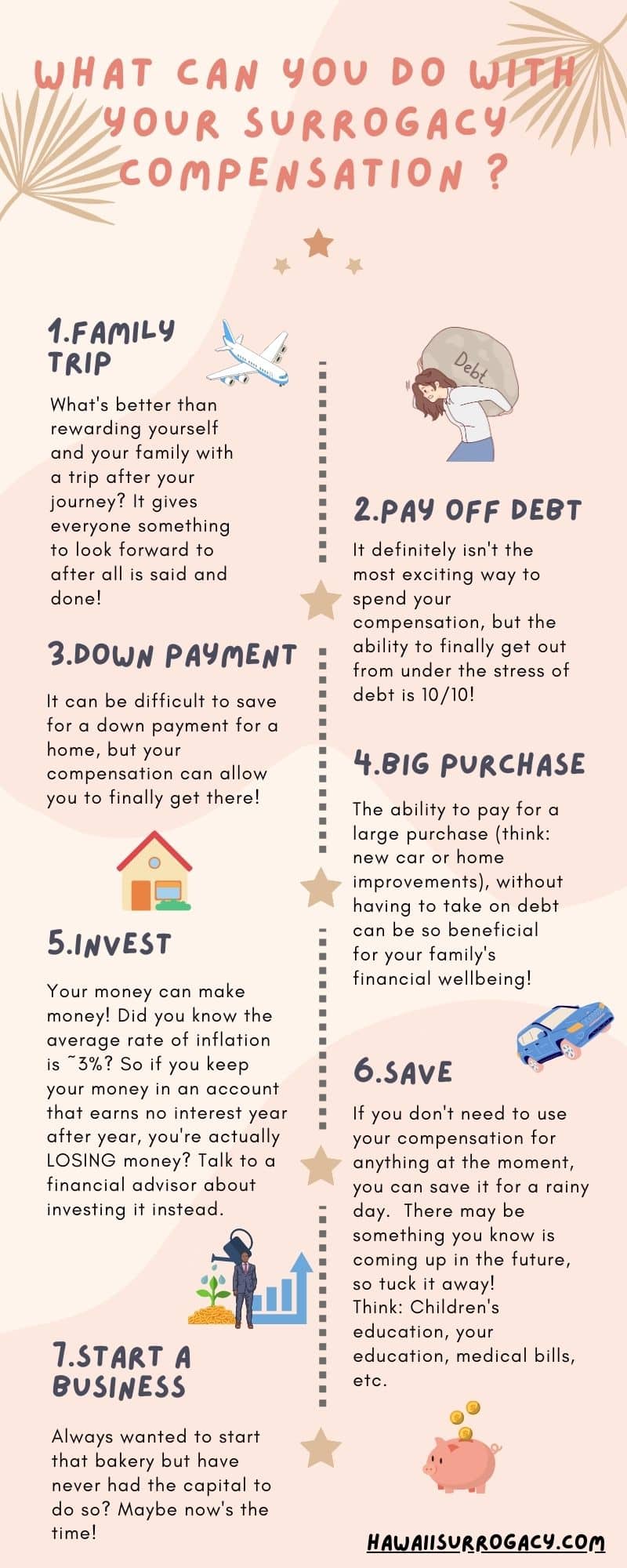 If you or someone you know is interested in serving as a surrogate and wants to learn more, please contact us. We'd love to share additional benefits of becoming a surrogate and answer any questions you have!